How to download an invoice for the purchase made?
Old site users:
If you have purchased the subscription on our old site (legacy.kodekloud.com), unfortunately, you do not have an option to download the invoice yourself. Instead, please contact the support team at support@kodekloud.com and request an invoice with the billing address.
New site users:
Please follow the steps given below to download your invoice:

Step 1: Click on the profile picture icon once you are logged in to www.kodekloud.com
Step 2: Click on the Payment Settings option from the drop-down box.
Step 3: Click on the Payments tab on the left-hand side.
Step 4: Click on the Invoice button to download the invoice.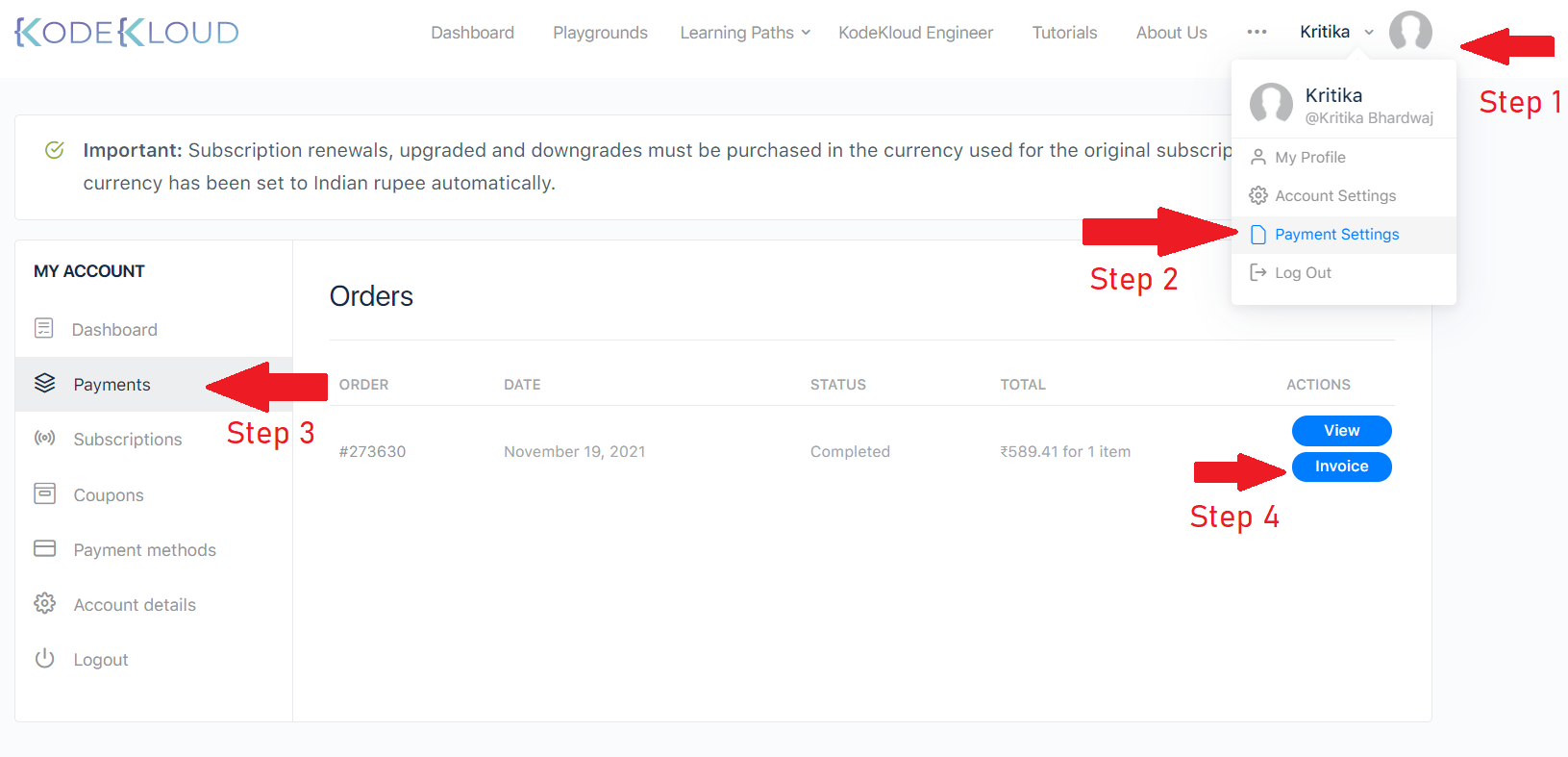 If you would like an invoice with your company details or VAT ID, please send an email to support@kodekloud.com with the details, and we will send you an updated invoice.