This article contains the comprehensive list of all the services allowed and restrictions in place for the KodeKloud GCP Playground.
Important Note:
Once you log in, you will be asked to enter a phone number to enable MFA. This is a required step with the current version of the playground.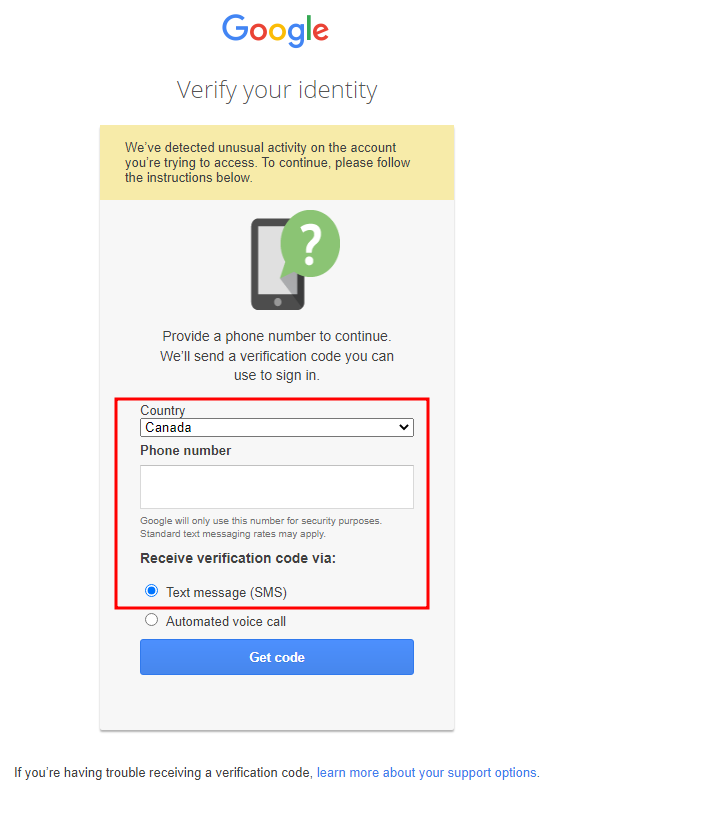 This is a temporary step. We are working on getting this disabled soon.
Region
Services are only available for use within the US West 1 and US Central region
Project
A dedicated project with a name starting with clgcporg* would be created by default within the playground. Please use this project for deploying your GCP services.
To navigate to this project, navigate to the organization and select the organization(1). There would only be one organization with a name starting with CLOUDLABSGCPORG*(2). Next, click on the "ALL"(3) tab and then click on the project name(4).
Compute Engine
Restrictions:
Region: US Central and US West 1 only
CPU Quota: A maximum CPU quota of 5 vCPUs is allowed for the project.
Disks: Maximum 50GB total, Standard Persistent Disk only
Instance Types: Use only e2 medium or smaller / n1-standard-2 or smaller
Disks
Restrictions:
Disks: Maximum 50GB total, Standard Persistent Disk only
Google Kubernetes Engine (GKE)
Restrictions:
Type: Please use GKE standard only
Disks: Maximum 50GB total (across all nodes), Standard Persistent Disk only
Instance Type: e2 medium
Node Count: 3 nodes maximum
Region: US-West1
VPC Network
SQL
Restrictions:
Zone: Please use Single Zone only
Machine Type: Standard or Lightweight only (4 vCPU / 15 GB or lower)
Google Container Registry (GCR)
Restrictions:
Allowed Regions: US
Load Balancing
Cloud DNS
Cloud Storage