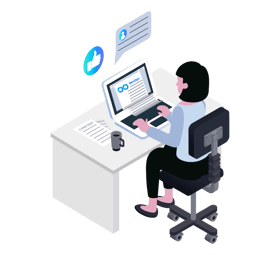 You must thoroughly understand that topic:
If you aren't quite sure how some tool works, write about something else. There's always another topic you can write about. We are hesitant to accept articles if we see poorly understood content.
You must have proven experience in writing about similar topics:
Please share with us some articles you have written in the past. Don't worry, if you don't have any articles published anywhere. You still have a shot at this. Write a demo article of about 300-500 words. Write about a subject you feel comfortable with. If we like it, we'll certainly get back to you!
You have to keep it simple:
You must make sure that it's easy to understand by both beginners and experienced readers. On app.grammarly.com, your article should have a readability score of at least 70 for beginner-level topics and 60 for intermediate-level topics. The simpler your text, the more money you make!
You have to be accurate and factual:
You have to check all of the technical details of your article. Every claim must be accurate and provable. If you say something about Kubernetes, check its documentation to see if that is 100% true. The better you explain technical concepts in simple language, the more money you make!

Click here to submit the Application Form.