This article helps you with updating your billing address
Please follow the steps given below on how to edit and update your billing address:
Step 1: Login to www.kodekloud.com and click on the profile picture icon.
Step 2: Click on the Payment Settings option from the drop-down box.
Step 3: Click on the Addresses tab on the left-hand side.
Step 4: Select 'Edit', and you will be able to update your company's name, country, TAX number and any relevant details.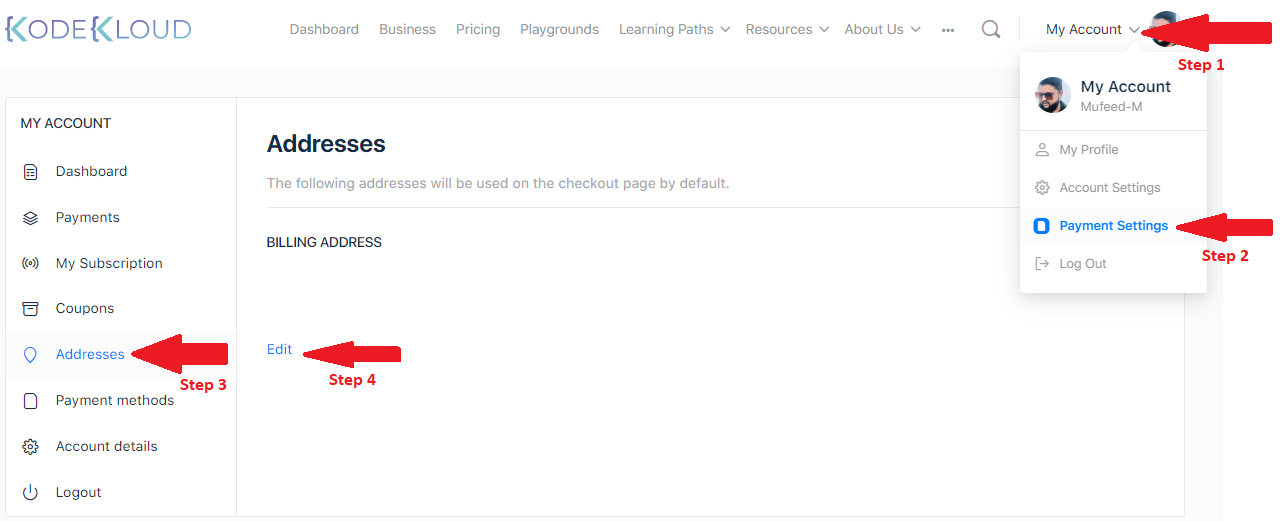 The invoice will be updated with your billing address details from the next billing cycle.

Note: No information in your billing details will be validated by our system.